These beautifully illustrated folding cards here are the work of my dear friend Kathleen Gust, She is a graphic designer with a great passion for photography and collages. In addition, she is a globetrotter and undoubtedly a cosmopolitan. With her photo cams in her luggage, she feels at home anywhere in the world. You can get a small selection of her travel photographs here look, some of her collages are here to find and otherwise look at her in any case Instagram Profile for a lot of good photography of land and people, architecture, design and art.
Cute baby animals, coffee & confetti – which combination could be even more wonderful?
This folding card series is one of her current works. There is a lot of attention to detail in these handmade motifs. They were created in a conventional analog collage technique and were then digitized for two-color printing. I really could not decide between the four motives, so I gave them to me in the complete set (there was also a discount).
What is the Riso pressure?
Another special feature is the printing process itself: the risograph, The technique of riso printing is very similar to screen printing, which can also be seen in the result. However, the Riso-pressure is more sustainable, because it manages without chemicals and heat. Unfortunately, this printing technique is not widely used and correspondingly expensive.
At this point I definitely want the printing house Drucken3000 recommend as well as their beautiful Instagram profile. (Because the staff is very nice and the printing process is environmentally friendly.)
Where can I order the folding cards?
If these unique postcards have enchanted you and you really want them, just write to the illustrator by mail: k.gust (at) posteo.de
Here are the four cards in more detail. Each card has a brown envelope with a hangtag motif stamped with it.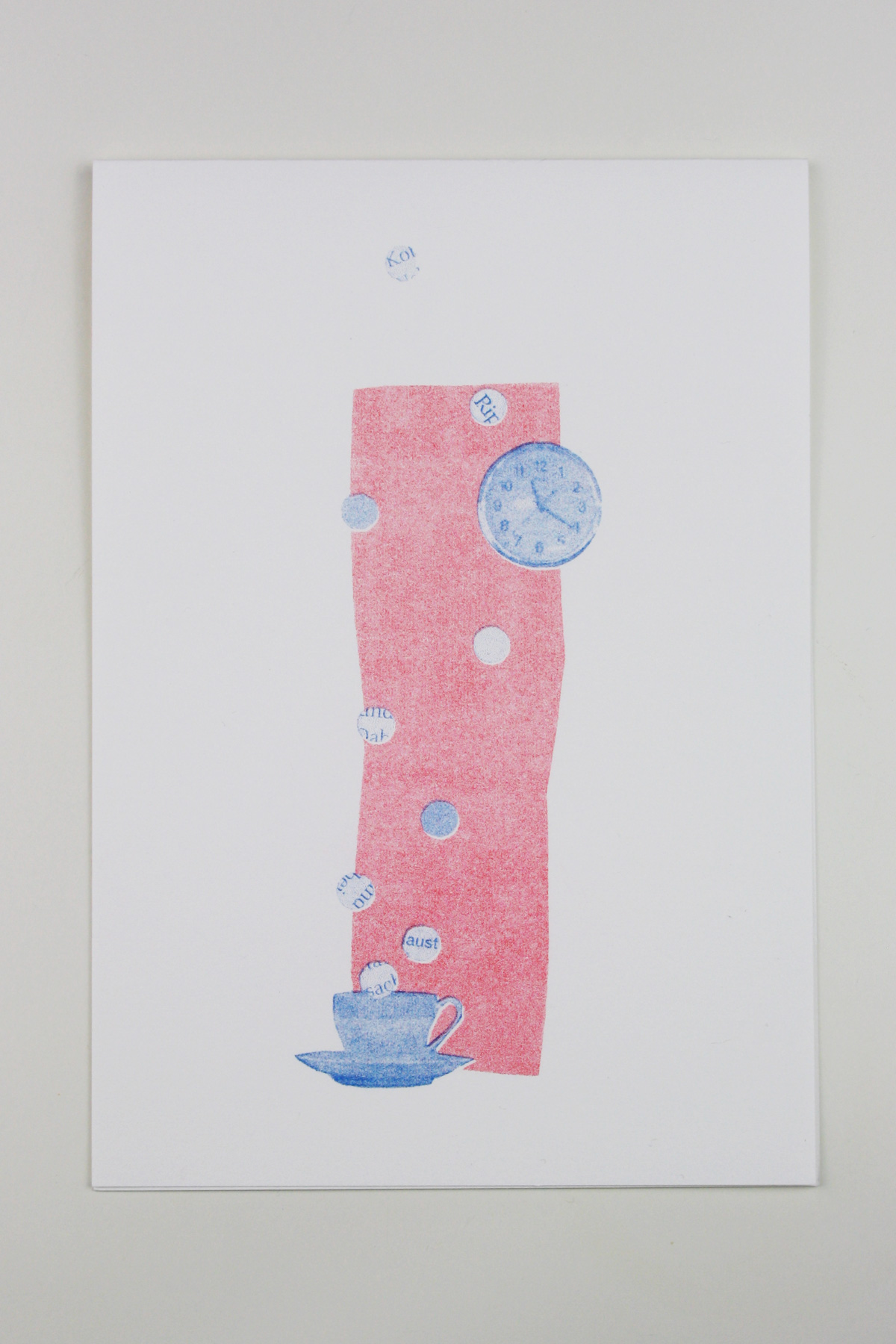 Would not that be a charming way to invite your favorite person to a cafe?
I always wanted to try handlettering and these cards seem more than suitable for me. So I got inspired in some books (this one Handlettering book* e.g. I think it's beautiful), my dearest Polychromos* brought me a cup of coffee and just tried around. (I know, brush pens would be more ideal, such as edding 1255 calligraphy pen* or edding 1340 brushpen* but unfortunately I have not yet, and for the first few attempts the crayons have kept well).
I think the card motifs are perfect for inviting your favorite or favorite woman into a café (for example, for Valentine's Day … where, must there always be an occasion?).
Schatzi, Mausi, Bussi, HDL & Glitzerherzchen have never been my thing. So my invitation is simple, two-tone & matching the illustration: "Come with me to my favorite café".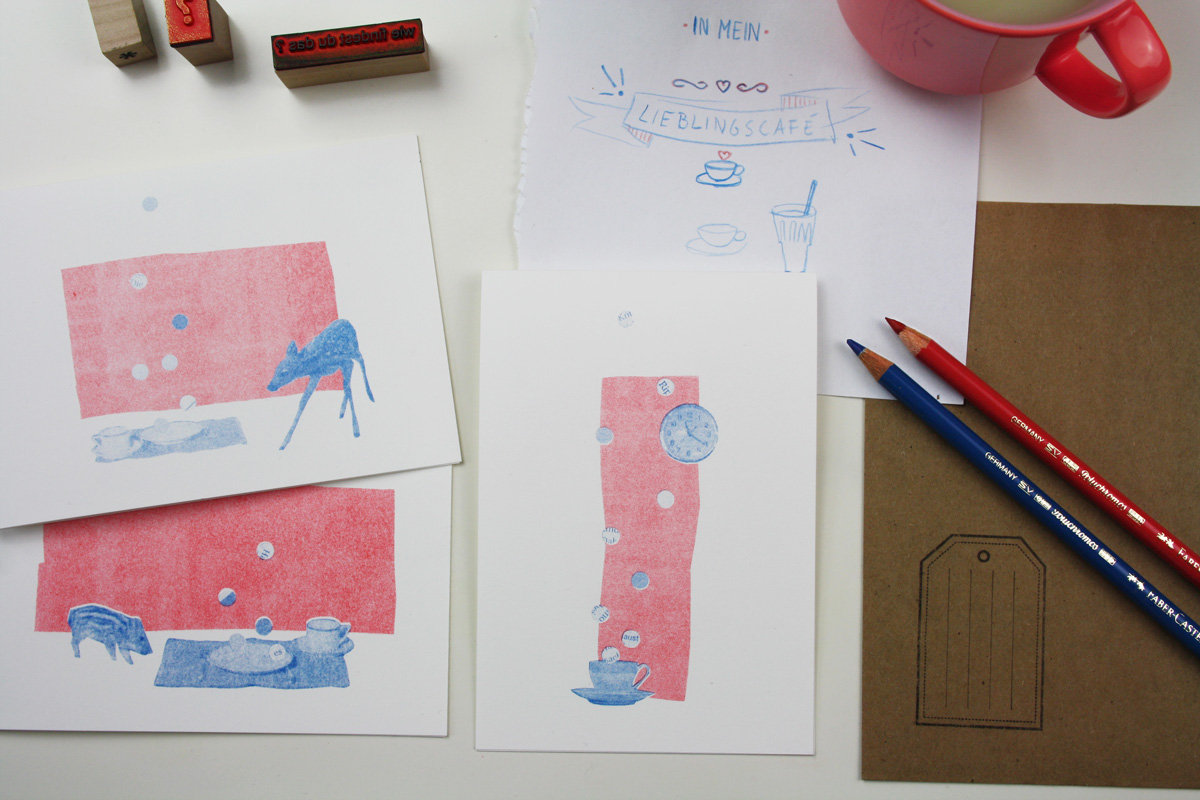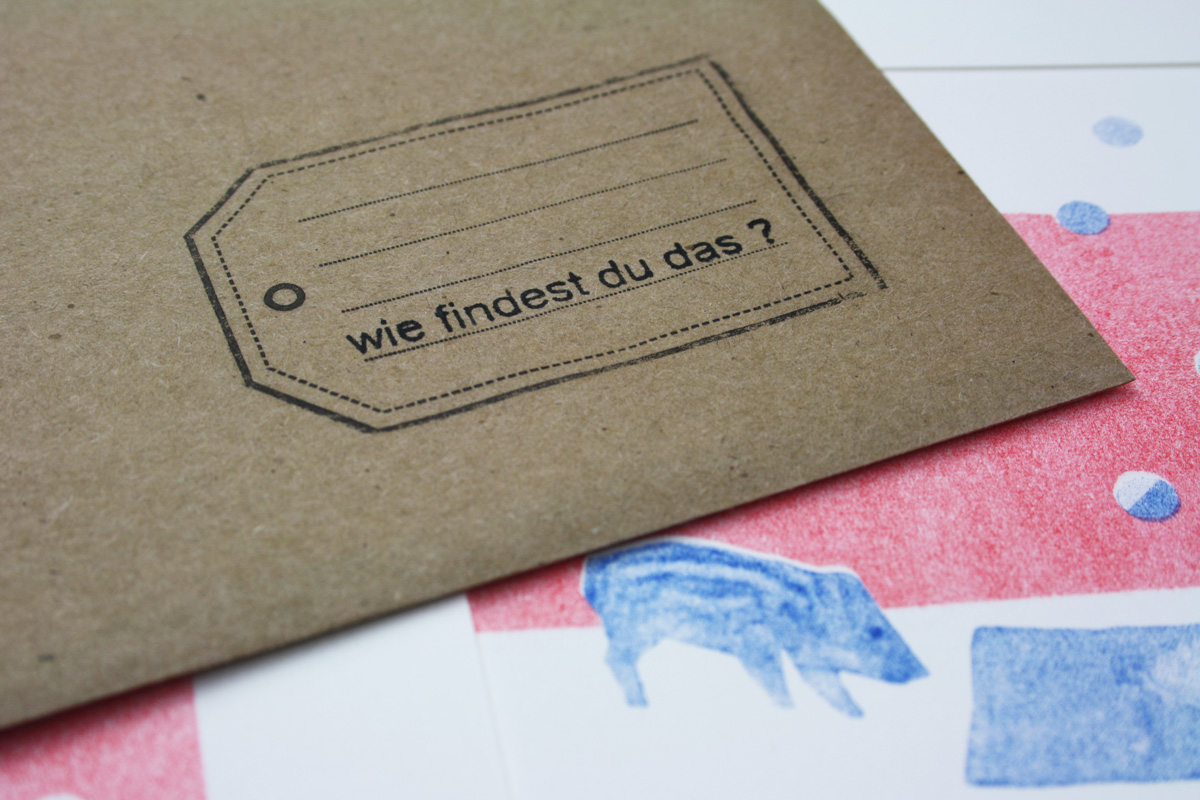 Incidentally, I could not resist including this pretty and practical poster with the herb overview for my kitchen. I have been dealing a lot with herbs and spices and their medicinal properties lately, and it is therefore ideal to be able to quickly look up the most important herbs again and again.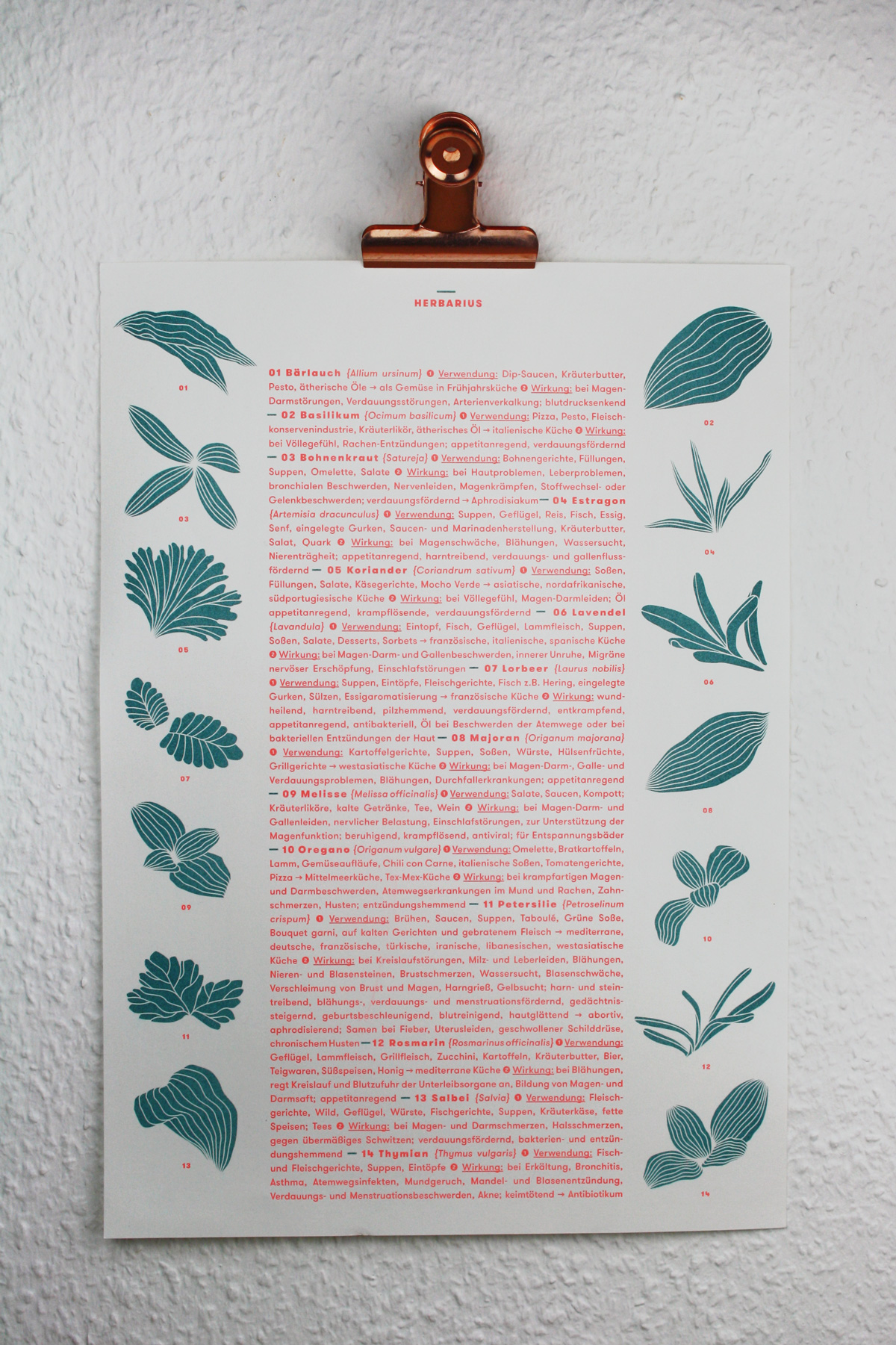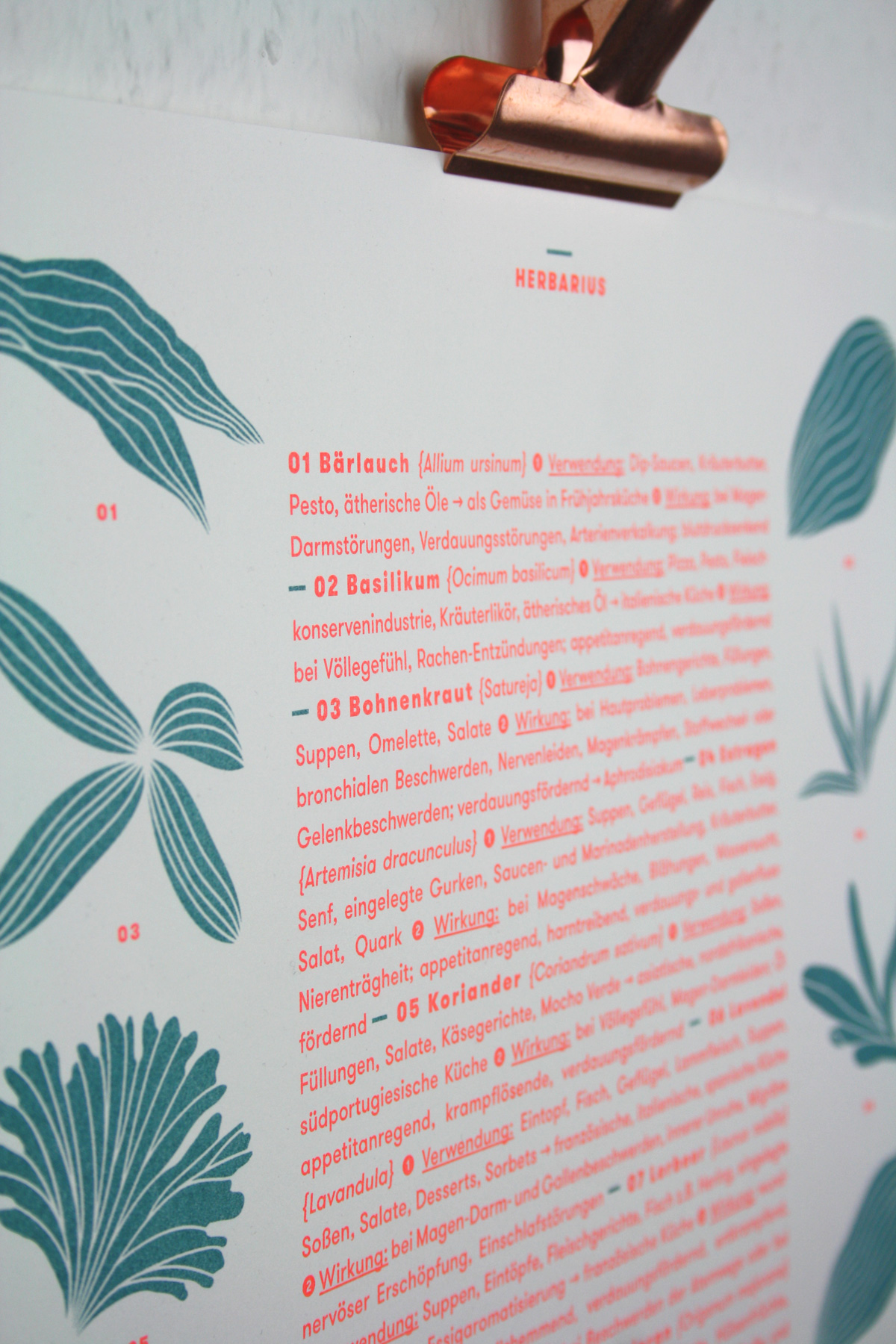 You might also be interested in this: