▽ ▼ ▽ ▼ ▽ ▼ ▽ ▼ ▽ ▼ ▽ ▼ ▽ ▼ ▽ ▼ ▽ ▼ ▽
Many thanks to you all for participating in the raffle! I'm really happy about everyone who participated and would really like to send a grain pillow to each of you, but you only have two. By chance, two winners have been drawn:
Ulrike (via the blog comment)
navy blue instead of purple (via Instagram)
Congratulations to you both! All others are not disappointed please, it was certainly not the last raffle (;
▽ ▼ ▽ ▼ ▽ ▼ ▽ ▼ ▽ ▼ ▽ ▼ ▽ ▼ ▽ ▼ ▽ ▼ ▽
The other day I'm in this post tells me that I discovered a sweetheart from old screen-printing times in a fabric waste box. Well, that was not all. I also found these scraps with the swallows motif there and made them into grain pillows.
Who says that a swallow does not make a summer?
For me personally she has been doing just that since childhood! When I was little, I was allowed to walk around barefoot outside when the swallows were back. And barefoot running is clearly summer! Barefoot running is the biggest thing. So every year in spring I was looking for swallows eagerly, and just for my birthday, they were back.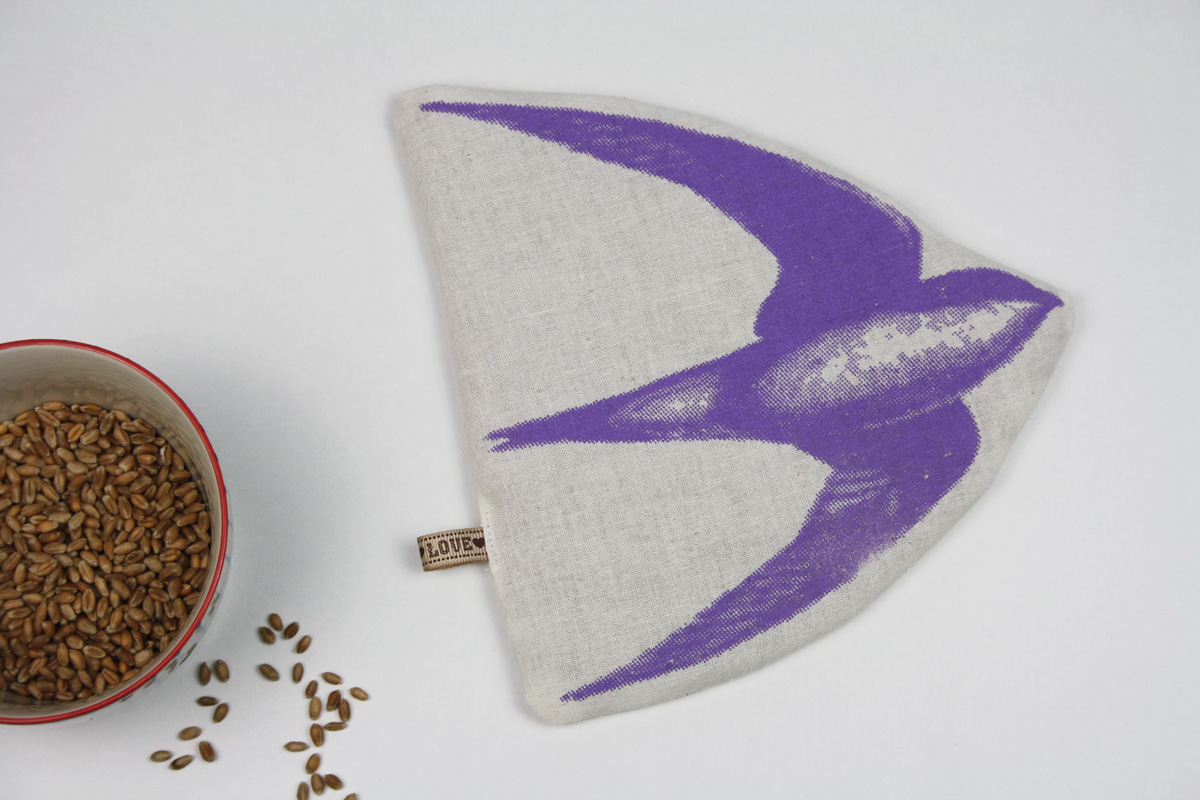 And for you, this swallow could be here summery warmth, with the cold days to survive until spring. Assuming you win … (wink-emoji).
The grain pillows are hand-printed with love, sewn and each filled with 200 g of organic cereals.
▽ ▼ ▽ ▼ ▽ ▼ ▽ ▼ ▽ ▼ ▽ ▼ ▽ ▼ ▽ ▼ ▽ ▼ ▽
conditions of participation
All you have to do is:
1. Write a comment!
Write a comment below this blog post. Tell me, for whom the grain pillow should be – as a gift or for yourself?
2. Enter e-mail address!
When commenting in the appropriate field, enter your e-mail address so that I can contact you in case of a win. (The e-mail address will not be publicly visible and will not be used for any purpose other than to contact the winner.)
3. Share on Facebook!
Share this post on Facebook if you have a Facebook account. (Share button under the post.)
It's so easy!
---
The raffle runs in parallel on two channels: here on the blog and on Instagram, Additional participation on Instagram doubles your chance of winning.
You can join if you are from Germany, so have an address in Germany. The legal process and cash payments are excluded.
raffle end
The raffle will run until Sunday, 5.2.2017, 22:00. On Monday morning (6.2.17) I will name the winner in this post and contact you by e-mail.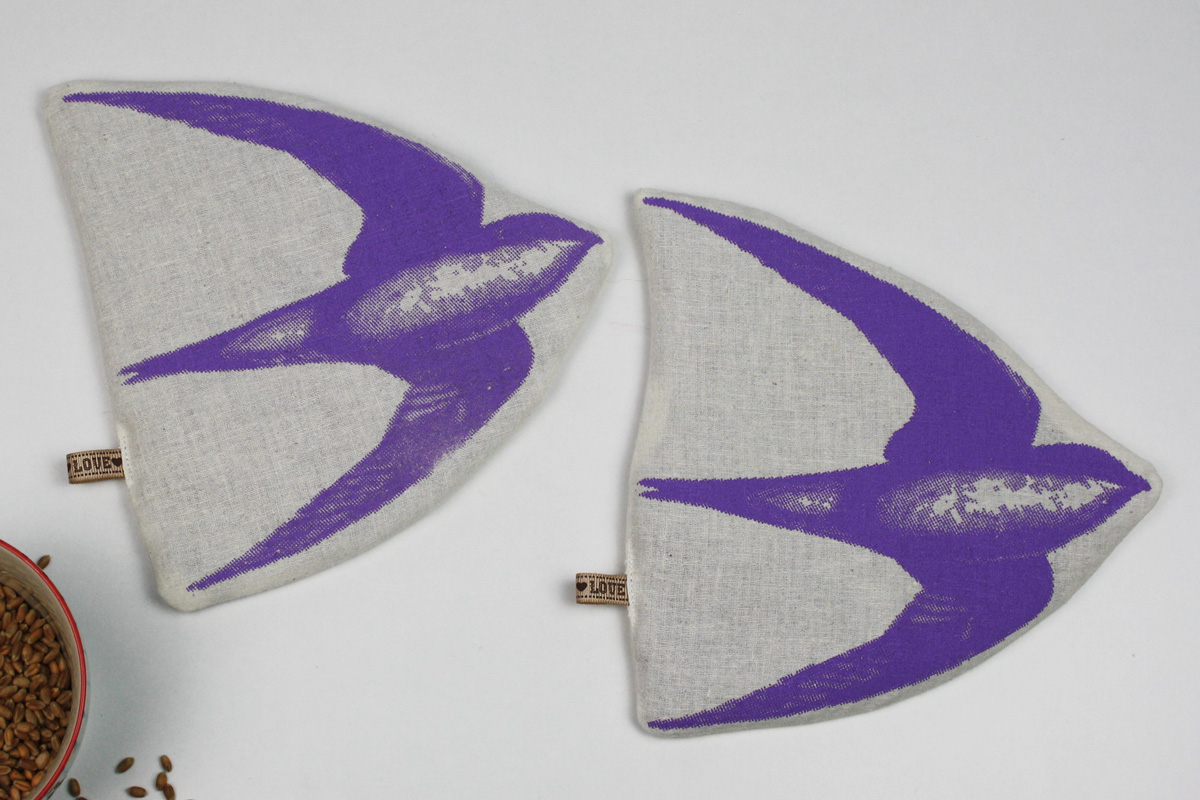 You might also be interested in this: