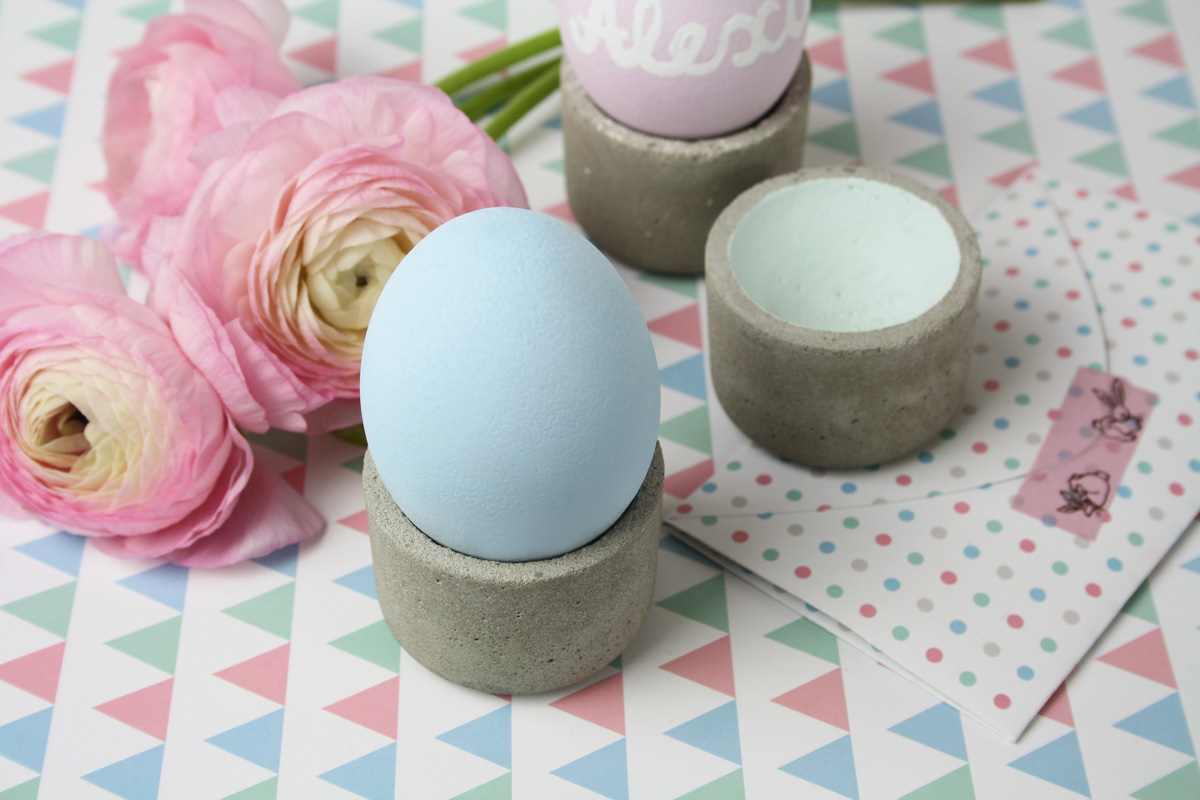 Actually, here writes a real Ostermuffel. I confess: I have never decorated the apartment for Easter and um … never colored eggs before. (Although, as a child, together with my mother … but never later.) My biggest Easter creation so far Easter eggs tattooed with metallic tattoos, But that was not out of an Easter mood but out of necessity – I was spontaneously invited to the Easter brunch and had nothing suitable as a souvenir there, I am in a slight panic and then suddenly had a flash of inspiration.
Oh by the way, I do not own eggcups (so far). Actually, I realize that I've never had one. During my studies when I lived in a shared apartment, there was always someone there. And since joining with Mr. Right, there have been other priorities in the purchases so far. Especially since I prefer to do things myself. I have enough ideas, time is the problem.
For some time I have been turning and turning the cap of my dry shampoo whenever I use it and see an egg cup in front of me. I would like to touch the cement mixture even while I spray with one hand. But I was able to slow myself down every time so as not to start another project parallel to the other 100 started. And now – yuhuu – just in time for Easter, I finally managed to try out the idea and get the instructions ready!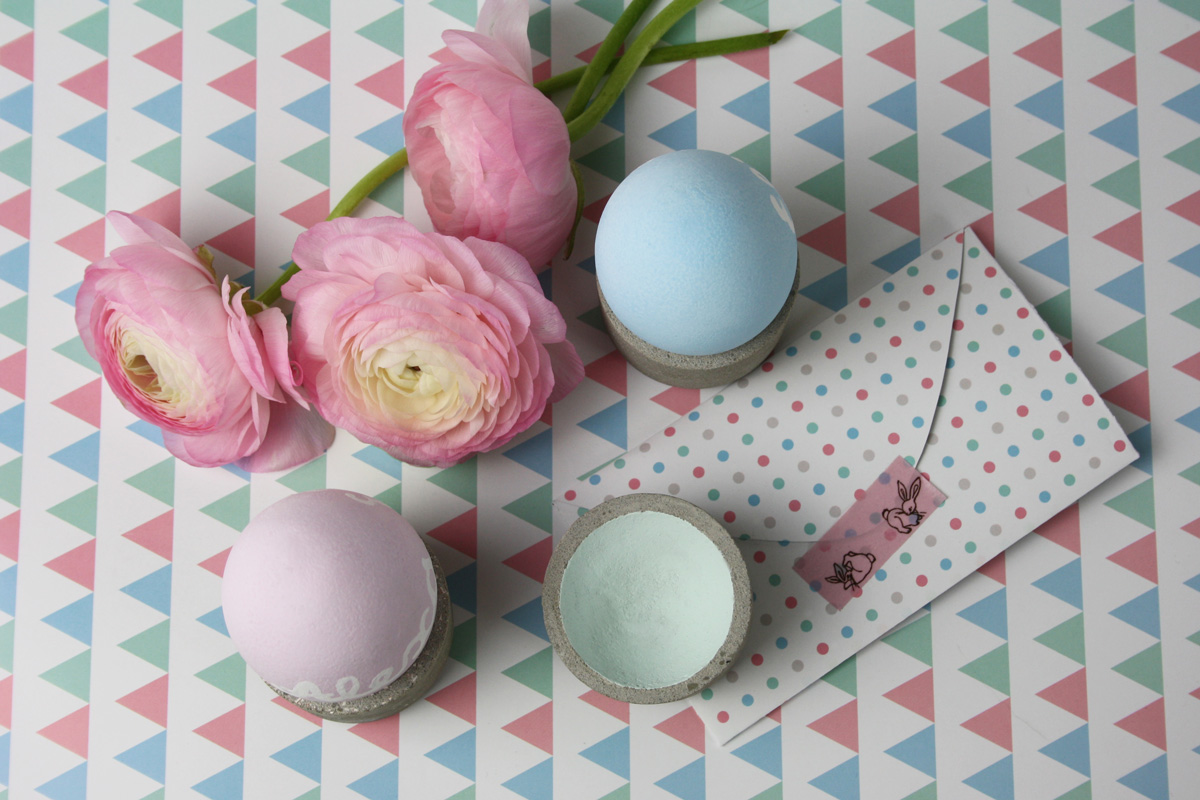 Required materials
– Lid of hair spray / dry shampoo etc.
– egg
– 2 tablespoons cement (I use the brand QuickMix from Toom Baumarkt)
– 2 tablespoons of quartz sand (QuickMix)
– 1 teaspoon of sand (to complain the counterform)
– Water
– larger container for mixing the cement
– old spoon or plastic spoon for stirring
– some cooking oil
– Brush
– small pointy scissors
– funnel (or piece of paper shaped to the funnel)
– gloves
– Chalk marker or paint + brush (for example on Amazon here* and here*)
Step 1 – Remove egg from eggshell
Beat the egg on the pointed end and roll it upwards about the width of a thumb. Pour it into a bowl (the egg stays in the fridge at least until the next day, you can use that later for delicious waffles or something). Rinse the eggshell with lukewarm water, dab it dry with kitchen paper and place it upside down on kitchen paper to drip.
Step 2 – Prepare form and counterform
Cut off the top edge of the plastic lid, below the inward bulges. (This way, the eggcup can be released unhindered later.)
Brush in the plastic lid inside with oil. Brush the egg at the blunt end with oil. Fill the egg through the funnel (or paper funnel) with a teaspoon of sand and place it in the handle of the scissors.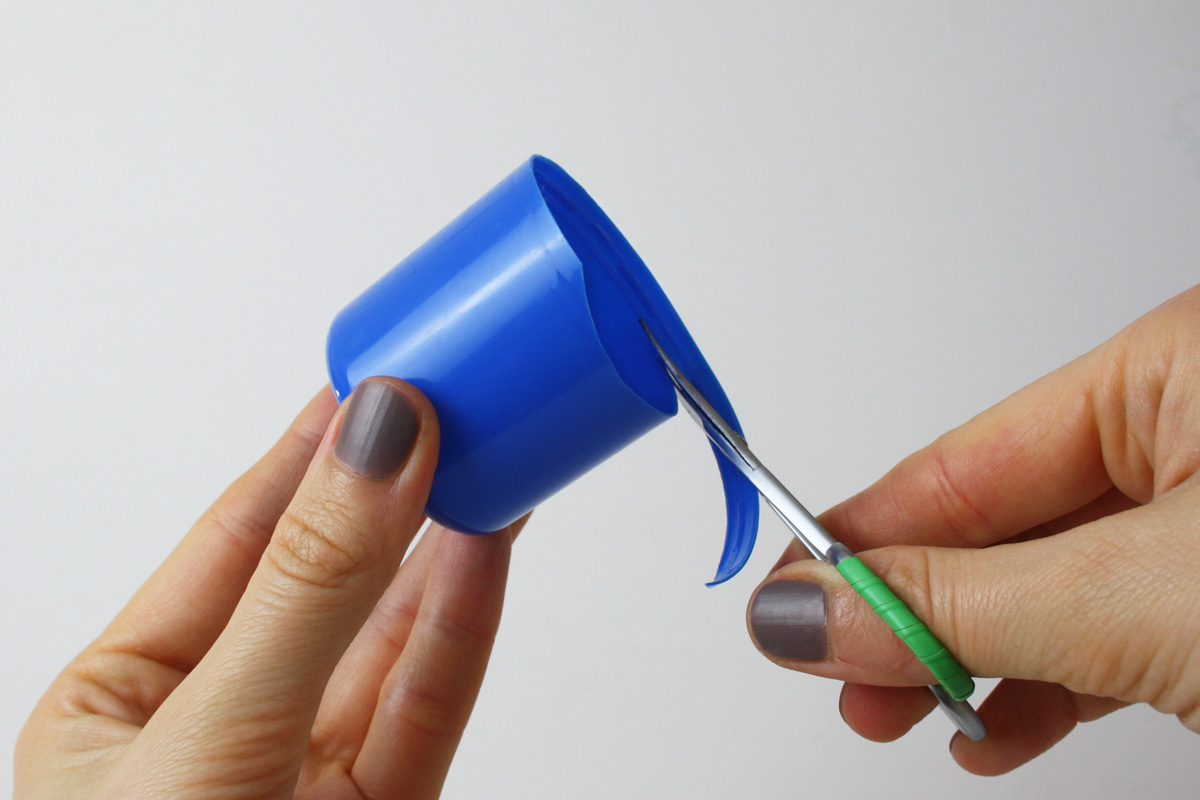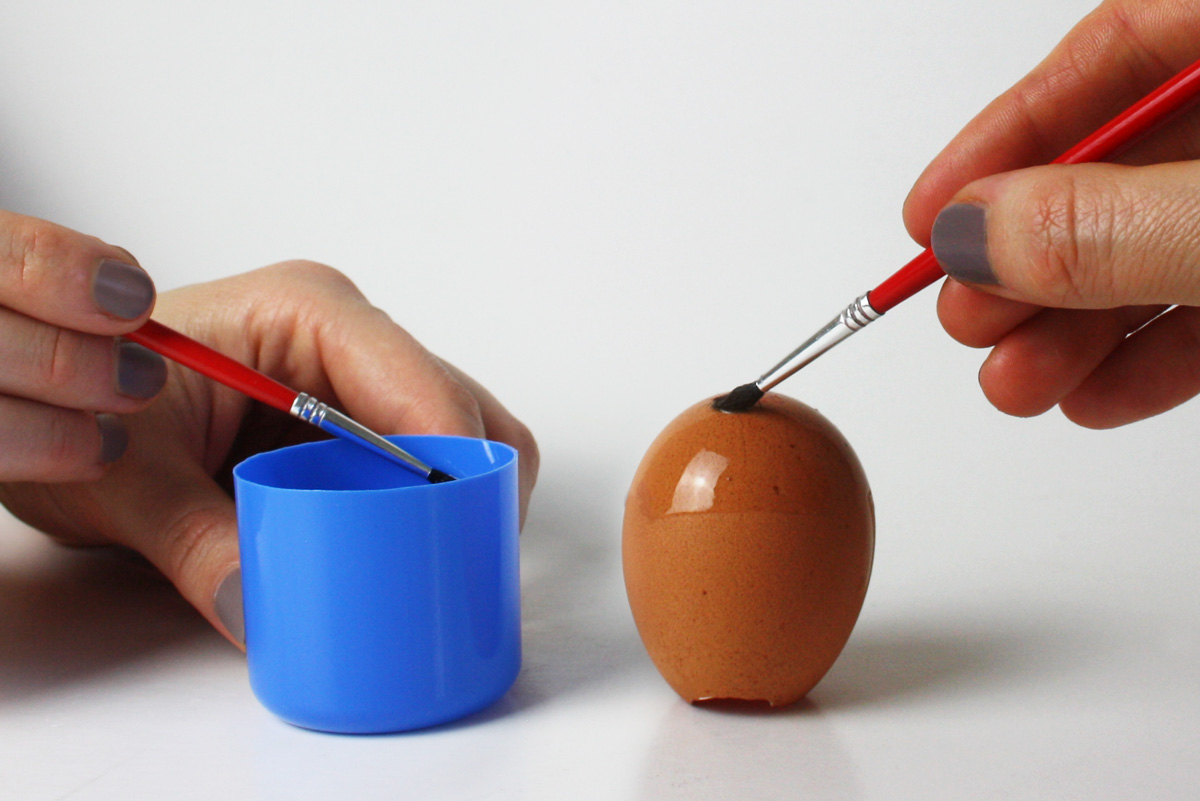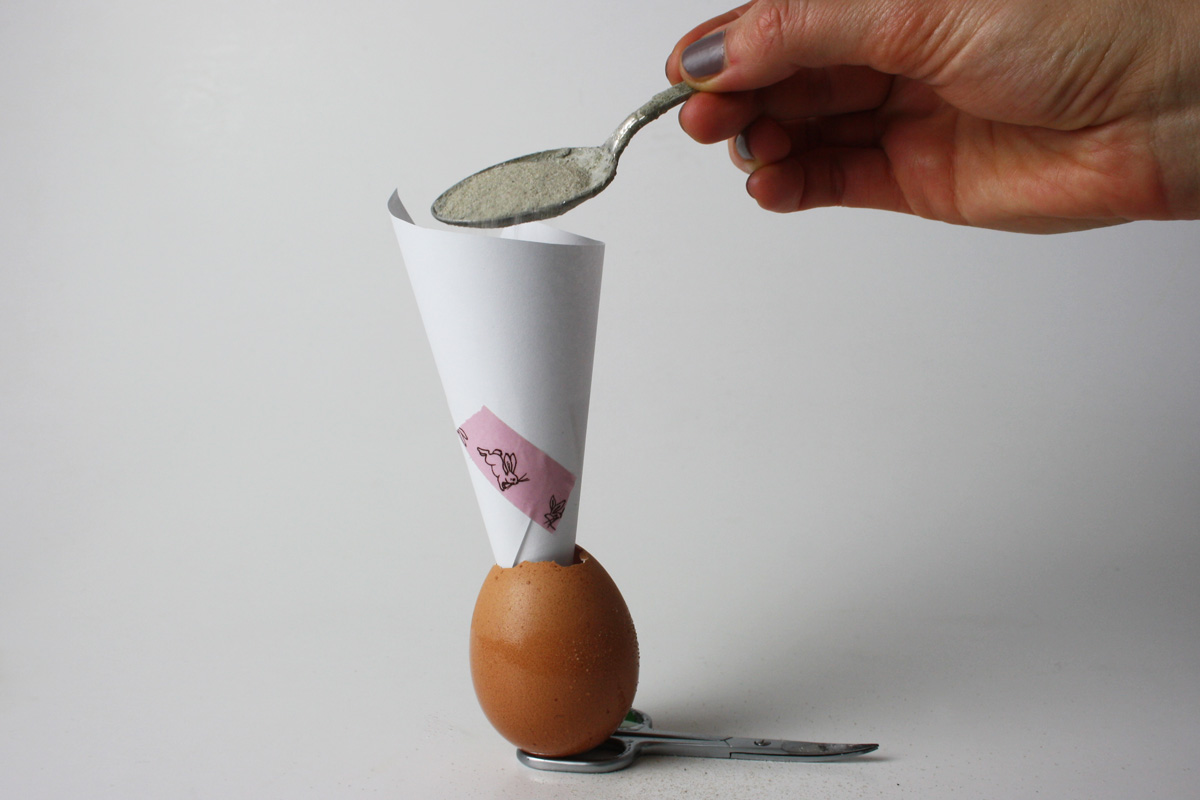 Step 3 – Mix cement
Mix 2 tablespoons of quartz sand and 2 tablespoons of cement thoroughly before adding water. Then gradually add water until a pulpy consistency is obtained. (If you use a teaspoon: 1 tablespoon equals 2 teaspoons.)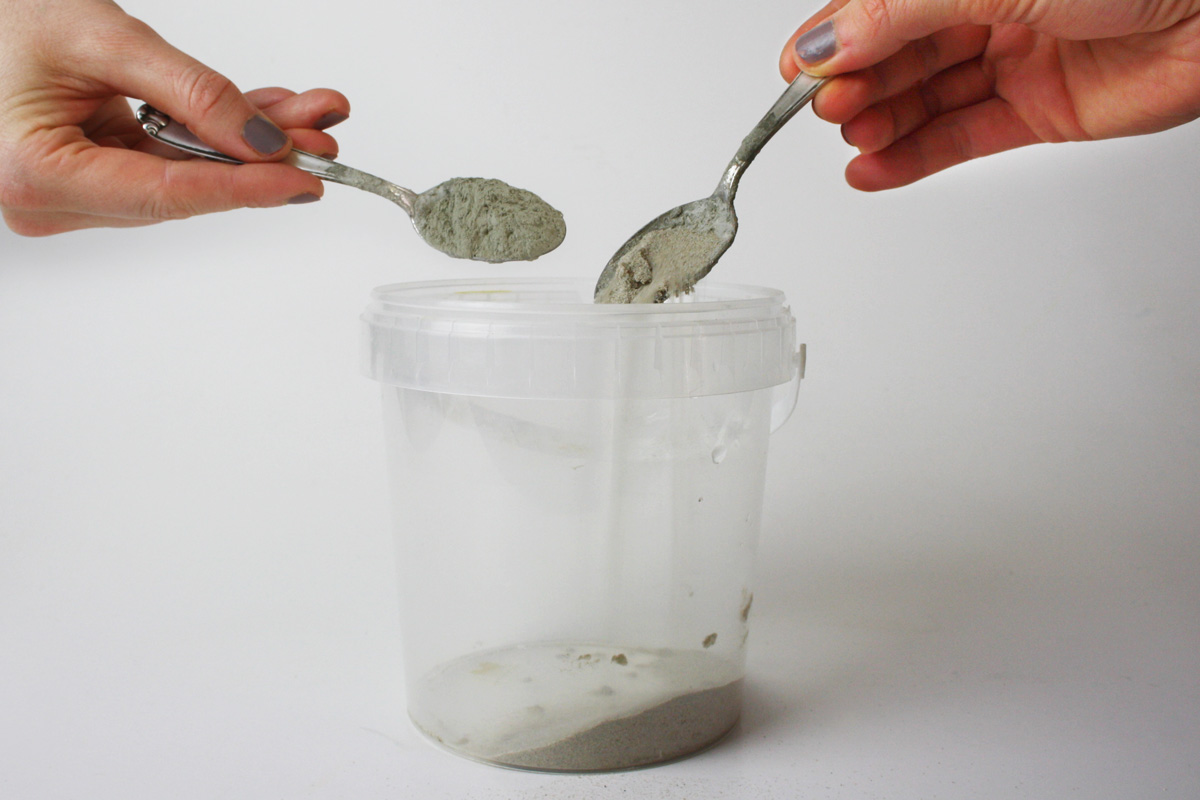 Step 4 – Fill the mold with cement
Fill the lid with cement and place the egg in the middle of it. If the egg is in it, about 5 mm should remain free up to the edge of the lid. Let the cement dry (set) for 2 days. Never switch off on heating or near heat sources. On the contrary, from time to time you can wet the cement from above with some water.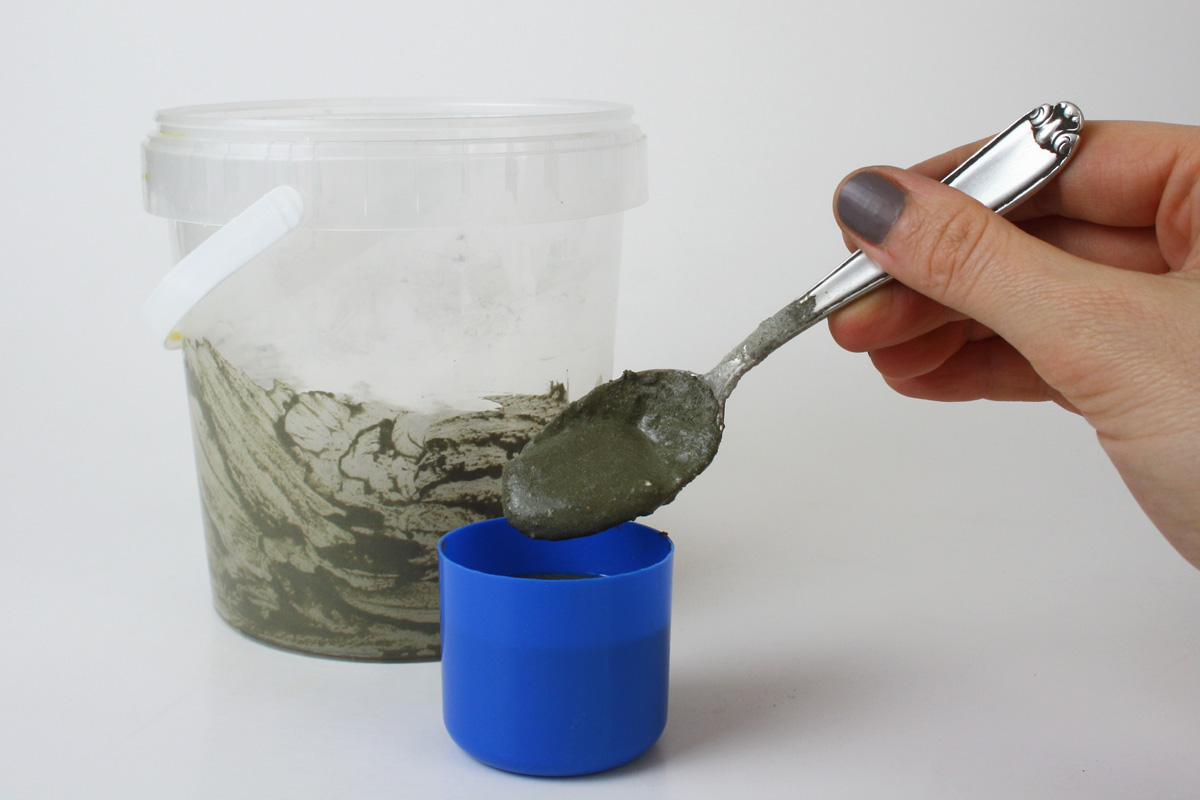 Step 5 – Remove the egg cup
After two days you can gently remove the egg with a light twisting motion. Turn the lid over and tap it against the palm of your hand so that the eggcup can slide into your palm. If it does not work right now, tap the lid against the table a few times and then back against the palm of your hand.
Step 6 – Paint & decorate egg cups
Now you can finally let off steam! Paint the egg cups (e.g. Chalk color *) or use Washi Tape (for example on Amazon here* or here* available). The advantage of the Washi Tape is that you can apply it again and again depending on the occasion.
Have fun!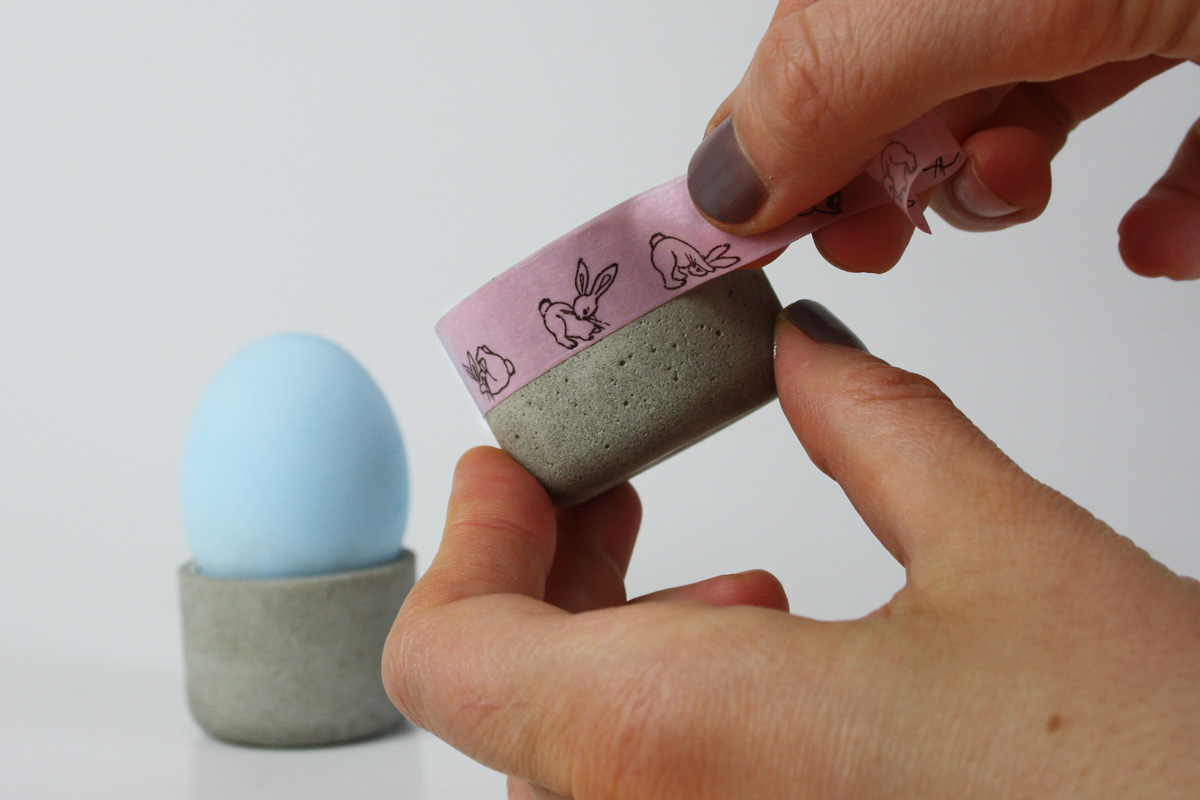 Incidentally, I blew the eggs, with Chalk color * painted and then with a Chalk marker * labeled. The Diy instructions for the sweet ones Mini Envelopes (which are folded from a heart!) you will find here,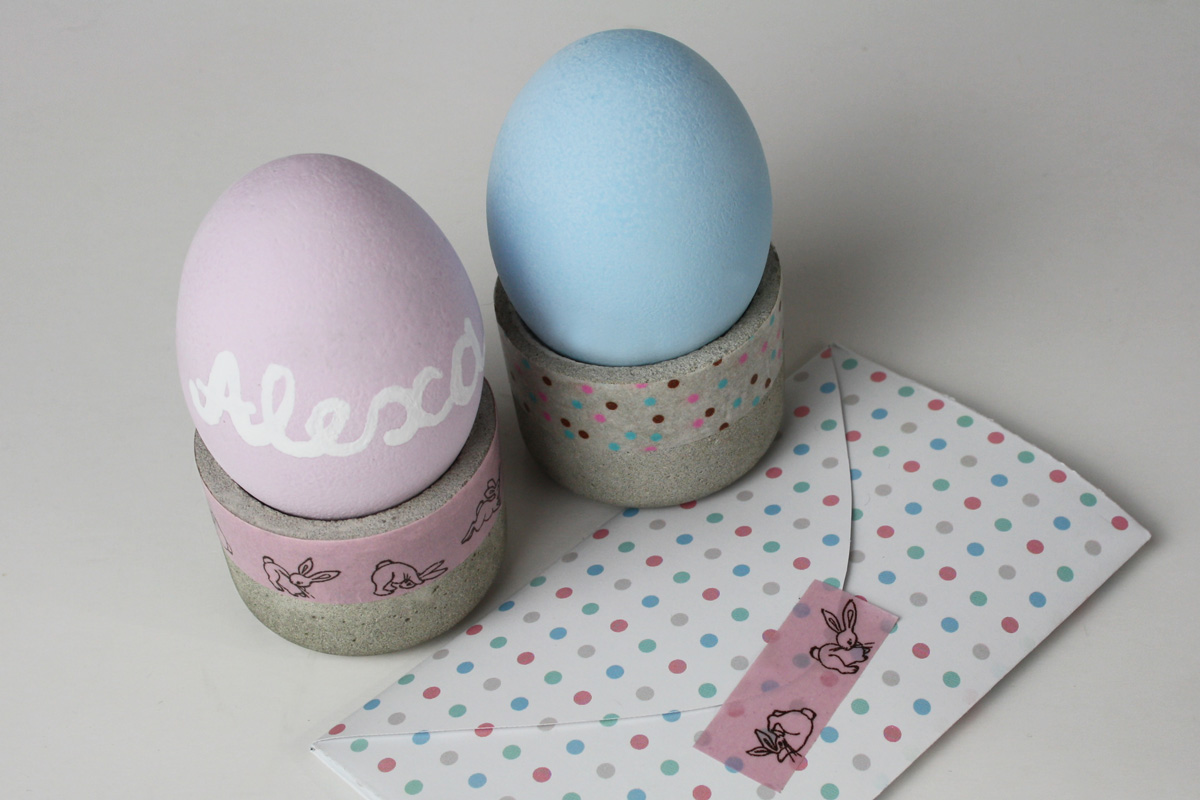 Which variant of the eggcup do you like best? Pure in concrete, painted or pasted? Or do you have other ideas?
As always, I am happy about every single comment!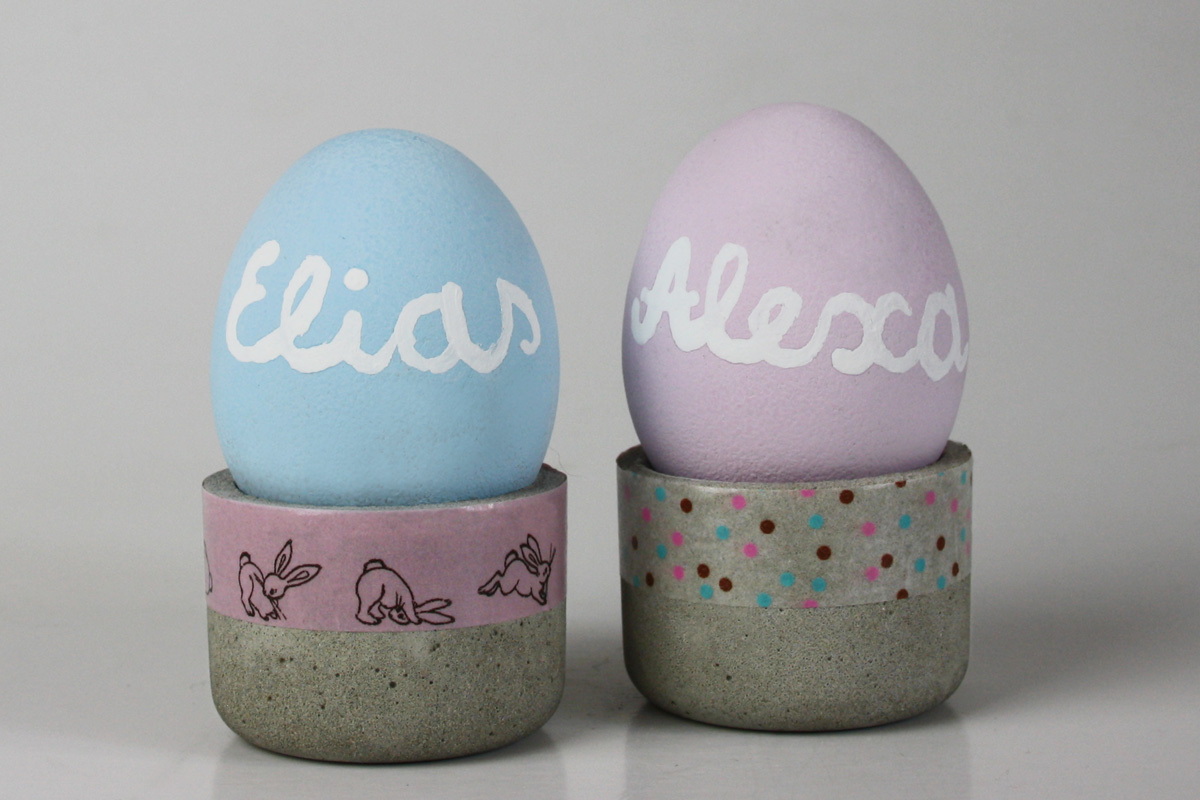 GET INSPIRED & DO IT YOURSELF (;
—
There are still many great DIY's! Sign up for my newsletter (right sidebar) or follow me facebook. instagram or bloglovin' and you'll get it right away, if something new appears here!
---
You might also be interested in this: